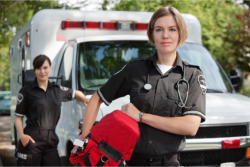 If you need fast, safe, and affordable transportation services, Arizona Non-Medical Transportation is here to meet your non-emergency medical transportation needs! Serving all of Arizona, we make sure that we provide safe, compassionate, and timely transport services for you and your loved ones.
Arizona Non-Medical Transportation offers high-quality and safe non-emergency medical transportation services at very affordable rates. Whether you, your loved ones, your students, or your patients need transport services, we have you covered.
Our staff and team at Arizona Non-Medical Transportation treats all passenger with care and respect, and they are certainly experienced and qualified to drive you safely to-and-from your desired location. Additionally, we also maintain a large number of state-of-the-art vehicles which makes certain that you are comfortable and safe during the entire trip.
Arizona Non-Medical Transportation takes great pride in being able to assist you, your family or your clients. For more information, please don't think twice about contacting us at 480-407-8108.