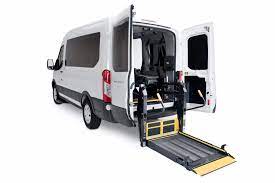 Reduce Your Stress
It's a simple fact that even in the best of times, transportation can be a stressor. Costs associated with vehicle maintenance, and traffic rush hours & delays are never easy to deal with. Let Arizona Non-Medical Transportation alleviate this major concern.
Increase Your Safety
Let's face it, driving always presents its hazards, and when you mix in rain, snow, or traffic jam, it can sometimes be extremely challenging, especially for an aging individual or someone dealing with a health issue. Arizona Non-Medical Transportation has highly trained drivers and the most well-maintained fleet of vehicles in the non-emergency medical transportation industry.
Save You Time
One of the foundations Arizona Non-Medical Transportation was built upon was to provide its clients with the shortest wait times
in the industry, and it is a goal that they have continuously achieved and will continue to meet.
Enrich Your Life
Contact Arizona Non-Medical Transportation today and personally talk to a representative to learn about the ride services available for you or your loved one!